A warm welcome to Hotel Catifornia
Situated in the rural village of Theberton, Suffolk, this is one of the few catteries exclusively boarding cats. Now in our fourth year of looking after your cats, the secure and safe, timber framed cattery has 16 pens each housing two cats from the same household (two larger pens can house up to four). Each pen has heated sleeping quarters and a run facing onto the enclosed cattery garden. Click on the relevant pages to get further details on pricing, open times and how to book. We look forward to meeting you.
01728 635736
"My cat Ginger Beer was very well looked after by Suzi .... and the updates on Facebook were fantastic! He was calm and relaxed and I know he had lots of cuddles! Definitely recommend Hotel Catifornia to my friends."
"Bella has gone from the cutest little kitten to a truculent teenager. A huge thank you to Suzi for looking after a very naughty princess. I am so lucky to have such a great cattery on my doorstep."
"Matilda has spent just over two weeks at Hotel Catifornia and has feasted with cuddles and grooming and has clearly had a wonderful time."
"Hotel Catifornia is always so clean, calm and well organised and all the cats have looked relaxed and happy every time I have visited."
"I was most impressed. It is spacious, clean and well run in a beautiful setting. Felix was happy there and extremely well looked after at a reasonable price."
"Thank you for making Milo so welcome and providing peace of mind for us that he was being well looked after!"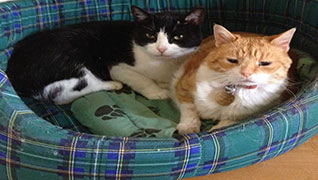 Who are We?
The owners, staff who help and our pets who live here.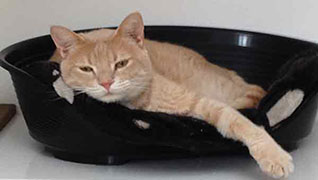 Customer reviews
Don't just take our word for it! Read what our happy customers have said about The Hotel Caifornia